Thursday, October 9th, 2008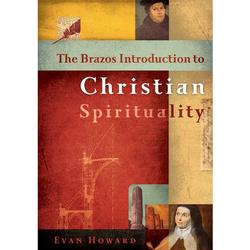 Christian spirituality has been coming into its own in the Protestant world in the last several decades.   Historically, the richness of this focus has been cultivated more ardently in the Catholic and Orthodox traditions.  While Protestants have been cautious to drink at this well (and for good reasons), it behooves us to remember that before the 1500s, we can make legitimate claims on this tradition as ours also.
A new, comprehensive volume has just come out that helps paint the big picture regarding spirituality.  It is a treatment of the topic that is palatable across some of the historical divides and reclaims some of the ground for the Protestant tradition that has been lost.
Perhaps I am excited about Christian Spirituality by Evan Howard because I know the author and am grateful for his long contribution to CRM, particularly his influence and affection for InnerCHANGE, our order among the poor.
He has also given us more than his prayer and counsel over the years.  His daughter, Claire, serves with InnerCHANGE on the streets of San Francisco.
This is a book for everyone's library.