Friday, May 29th, 2009
It's a region of the world where everything seems to collide.
Shiite and Sunni Muslims, Druze, Syrians, Palestinians, Iranians, Maronite Catholics, Orthodox, and Evangelical Protestants, all mixed together with the ever-present incendiary threat of Israeli bombs.  It's an emotional pressure-cooker where the Christian movement is marginalized and routinely on the defensive.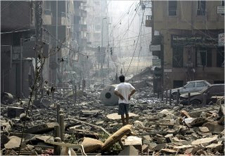 It is easy to want to flee.  To get out.  Any sane person would do whatever they could to insure the safety of their family and the opportunity to pursue a life free from war, devastation and persecution.
But as those who are serious followers of Jesus know, the call of God is not a call to safety, personal peace or prosperity.  It's a call to sacrifice and sometimes to suffering.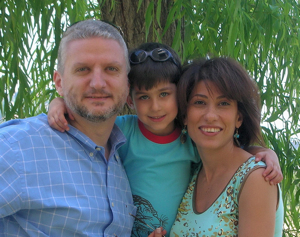 That's why Nadim is one of my heroes.  He could take his wife, Julie, their son, and their two twin girls waiting to be born, and he could leave.  But he's staying.  And more than that, he is committed to being, in word and deed, the presence of Jesus in this strategic region.  He is committed to giving his life to mentor, coach, train and multiply a new generation of leaders for the Christian movement in a region that is unquestionably the most critical flash point on the global scene.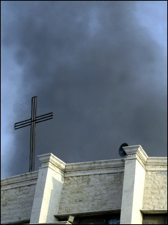 This month, the cover story on National Geographic magazine, entitled The Christian Exodus from the Holy Land, soberly describes how the beleaguered Christian population of the Middle East is shrinking.  In that part of the world where Christianity has its roots, the Church is fast becoming an endangered species.
May God multiply many times over more men and women with the courage, fortitude, and commitment of Nadim who will be the key to steming the tide this article describes.