About
So who is the guy under the iceberg?
In Brief ….

Sam Metcalf leads CRM - Church Resource Ministries - a mission entity with over 450 people serving around the world in 27 nations.

His particular focus and passion is providing a place for apostolic leaders to thrive and for apostolic structures to emerge and multiply, all of which are essential for the vibrancy of the Christian movement. He gets great pleasure in helping catapult such men and women into ministry venues of significance.
For More Details, Read On …

We live primarily in Southern California, but starting in 2007, spend several months each year living, working and traveling out of London.
One of the reasons we're living out of the UK is that my role requires that I travel a significant amount of the time – mostly internationally. It's a lot easier to get into Africa, the Middle East, Central Asia and parts of Europe from London than the West Coast of the US.
Educationally, my undergrad degree is a B.A. in an interdisciplinary major – combining history, political science, philosophy, and religious studies – from the University of Virginia.
Did a masters in the School of Intercultural Studies at Fuller Seminary. Built an M.Div on top of that and then completed a Doctor of Ministry from the Fuller School of Theology in 1989.
Doctoral thesis was how to create an order among the poor within a larger apostolic movement – which melded urban theology and a theology of the poor with a practical apostolic application.
Patty is my incredible wife of 34 years.
She is an artist/designer by education and profession. Check out her online business at www.nurserysafe.com
My kids think I lived in a hole and missed the music of the 60s and 70s …but I do play the piano, pipe organ, drums and enjoy classical music.
Christine, our daughter, is a grad of Westmont College and was married to Danny Aanderud in April 2008. They met when Danny was teaching (Spanish) at Biola and finishing up an MA in philosophy. (He grew up in Spain and Germany). They now live in London where they are part of the CRM-UK team. They have one daughter – Charlotte Elizabeth – and another baby on the way, due in November 2013.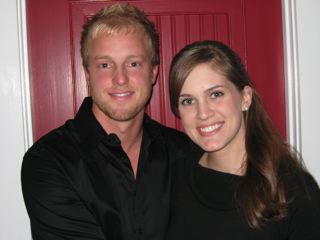 Our son David is married to Meredith and they live in Highland Park near downtown LA. They have one son – Errol.
David and Meredith lead two bands: Bodies of Water and  Music-Go-Music. Their 4th album came out in early 2013.  They have also been on various tours throughout the U.S. and in Europe.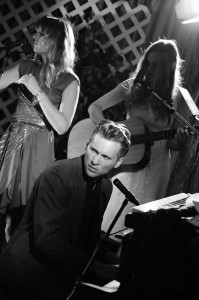 David is also a gifted artist and designer – a grad of Cal Poly San Luis Obispo – with his own design business.
Put us all together, and it's like this …
Patty and I served with the Navigators from 1976 through 1980 when CRM began. We were on the ground floor of CRM along with Pete and Suzan McKenzie, Pat and Chuck Singletary, and John and Ginger Rowell in 1980.
I assumed the president's role with CRM in 1985.
Today, around 450 CRM staff live and minister in 27 nations around the world. You can see more of this at www.crmleaders.org
Countries that I am focusing on presently as CRM expands are those places where the ministry has indigenized, nationals are in leadership and where the national ministry entity is sending or preparing to send nationals as missionaries cross-culturally from their own country. The partnerships we enjoy with the leaders of these national entities is called CoNext.
The legacies of leaders varies. Some leave behind bodies of thought or literature. Others are outlived by institutions. What's mine? I suspect it will be "Leaders of a movement embodied in an apostolic organization." Nothing is more valuable to me than providing a context where high caliber leaders can live out their passion and calling in a way that will shape the course of history and the fate of nations. But just like the twelve into whom Jesus invested his life, it all happens "under the iceberg."
And more personally …
Was an Eagle Scout back when it was respectable.
Formally studied five languages. Am embarrassed that I can only use one of them now …and that one (Russian) like a baby.
Most influential personal mentors have been:

Bobby Clinton
Bill Neighbors
Chuck Singletary
Jeff Kemmerer
John Moy
David Bowen
Herbert Slatery
Am an
ENTP
where the P can be extreme although there is plenty of
ENTJ
in the mix when pushed to be decisive.
After college I gained some business experience by working in international marketing in the steel industry in Birmingham, AL for READ Steel/READ International.
We've always had miniature schnauzers – they don't shed and have tons of personality.
I used to walk/ jog most mornings. A great time to carry on meaningful conversations with God.  That has most recently been converted to a stationary bike and some free weights.
Tried to play basketball in high school but injured my back early on, so my less than illustrious sports career was short-lived.
Was on the local swim team in Blacksburg, VA (where I grew up) and gave it good try for several years …but the harder I worked the behinder I got. But I've spent lots of time around and in the water. Actually was a lifeguard and at one time could fit into a speedo.  But that was back when I had a body that squeeze into one of those skimpy things and not embarrass me or anyone looking on.
As a family, we lived for a summer in 1994 in Dnipropetrovs'k, Ukraine.
Can't seem to get away from A Man for All Seasons as my favorite movie of all time.
I'm hopelessly drawn to the romance of the sea but get violently ill from motion sickness.
When I was 19, spent the summer with the Navigators at Wycliffe's Jungle Training Program in southern Mexico, where we went from mud huts to hammocks in the jungle to living out in survival mode. A watershed experience spiritually and developmentally.
The past decade has been on a fascinating journey on two related ministry journeys: 1) DMM (disciple making movements) and how these work around the world and 2) a deeper, hands-on understanding of the supernatural and particularly the role of such supernatural manifestations in a holistic gospel of word, deed and power. Am also seeing and learning significant things about how both of these interrelate with one another and produce a holy synergy.