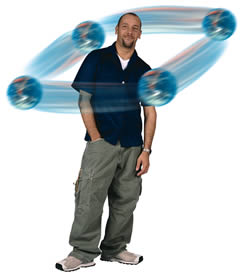 In the arena of leadership development and training, there is a subtle trap that one can all too easily fall into. It is the dark side of something very good. I have grown to call it "developmental narcissism."
Developmental narcissism is when some wonderful concepts get twisted ever so slightly so that the focus becomes inordinately self-centered. It's all about me …my fulfillment, my calling, my purpose, my ultimate contribution, my life plan, my role, my gifts, natural abilities and acquired skills, my values, my vision, my ministry, my, my, my….
The wheels come off of healthy leadership development and it morphs into developmental narcissism when:

One forgets that never in all of redemptive history does God raise up a leader for the leader's sake . It's always for the sake of God's people.

One fails to realize that leadership is an entrusted commodity. Those who have it are only stewards of a God-given responsibility.

One mutes Luke 9:23 and the fact that the cross is still a cross.
Developmental narcissism means that a healthy developmental mindset and self-care are hijacked and subtly used to justify selfishness and self-absorption. It is a spiritualized form of individualism. I've heard it from the lips of leaders I have respected and it sounds something like:
"I need to make this decision, leave this role, turn down this responsibility, take this job that pays better, etc… because I have to be true to myself. If I am going to accomplish my calling, I have to do this. I come first."
While it may be hard to admit, developmental narcissism is all about the world rotating around me.