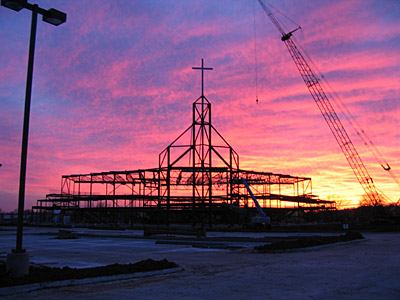 I was sharing lunch with a businessman and friend who chaired the board of elders at one of Southern California's booming (at that time) megachurches.
They were launching into what would be over a 30 million dollar expansion which was to give them a building that would seat at least 5,000 for worship. The idea was to double the present size of the attendees from 5,000 to 10,000 and the 30 mil would allow them to do this.
He also admitted they were going this direction because they wanted to provide a bigger, broader platform for the senior pastor who was drawing more people than they could accommodate because of his charisma.
So I asked what seemed to be an obvious question:
"Have you or the church leadership considered the alternative of investing those millions into starting perhaps ten new churches of 1,000 each rather than expanding the present physical plant?"
His stare was blank. He admitted such a concept was not on the table. No one had even considered the idea of planting and multiplying, only of growing the present set-up larger.
The result: they built the building at great sacrifice and effort. The Sr. guy is no longer there. And the faithful in that part of Southern California continue to just circulate around to whichever megachurch meets their needs as consumers while the net number of unchurched people continues to rise.
While some may have considered bigger to be better, it is hard to believe it was best.