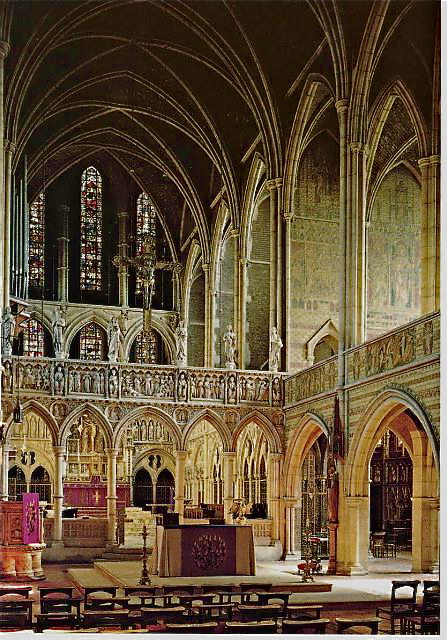 While the outside of the building was massive and imposing, it gave little hint to the spectacular interior. Stain glass, a huge valeted ceiling, and stone and woodwork that were remarkable in their artistic genius.
I've passed this church building numerous occasions during our stays in London. So yesterday to get out of my hotel and get a break from the computer, I hiked the neighborhood and decided to explore this edifice. I found an open door and went in. It was just me and a lady doing some cleaning.
I discovered there are about 130 active members of this congregation in a building that could easily accommodate a thousand. The parish newsletter was even sadder …a ministry that sacramentalizes a dwindling and dying population. Incredibly depressing.
As I marveled at this architectural relic, the words that came were almost audible: "Jesus has left the building!"
From there, I wandered across the street and came across a totally different scene. It was a Saturday morning, open air swap meet swarming with hundreds of people from every imaginable ethnic background. The smells, textures, colors, languages, all made for an incredibly diverse and vibrant setting. The contrast could not have been more stark.