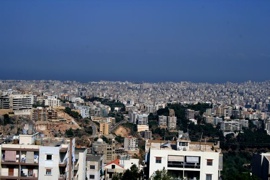 We have people serving and ministering in Beirut who, with their families, lived through the trauma of the war last year.
When visiting with them, all things trite and insignificant pale in light of their circumstances and gravity of the Middle East context. They minister in a crucible where there is indescribable pressure from every side: radical Sunni Muslims, militant Palestinians, Hezbollah and radical Shiites, Syria, "Christian" militias, pressure from the majority Marionite Catholics, and the ever present threat of Israeli incursions, bombings and retaliations in which innocent people are invariably hurt.
In this unbelievable cauldron of political, religious and social turmoil, they are following Jesus with perseverance and integrity. Their quiet, steady ministry in Lebanon and throughout the region is making a profound contribution to the Christian movement on the soil of the lands where it first originated. The honor is all mine to serve alongside them.