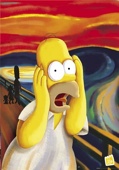 It is maddening!
Patty and I enjoyed dinner this evening with a couple who, since 2001, have pioneered an incredible church planting minsitry in the midlands of England. They started by using a cafe and as relationships were built, graduated those interested into their "church in the pub" down the street. Their work has attracted a menagerie of wounded, broken souls who would never darken the door of a typical church.
But now, their denomination has had enough of such unorthodox ministry. In a very political move, the traditionalists who oversee them have declared them "redundant" and said "Thanks, but your services are no longer needed."
While such leadership abuse is tragic, it may be a blessing in disguise and finally help this wonderful couple eject from a broken system and allow them to transition into a ministry posture where they will be blessed and appreciated for their apostolic giftedness and passion.
I wish this was an isolated anomoly. But it's not. The more I scratch the surface of British institutional religion, I keep coming across church leadership that is exquisitely educated, brilliantly intellectual, amazingly articulate, vision-less and bureaucratic.
So it is not surprising that when such people control the power, the money and the positions, the institutions they lead are dying, even if they don't recognize it. It is also not surprising that God is not stymied by such leadership ineptitude and will accomplish his purposes in new, fresh kingdom expressions and structures that out of necessity must circumvent the establishment. It has always been that way throughout the history of the Christian movement. And it always will be. But it is still maddening!