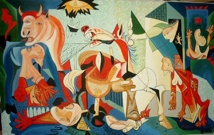 Christians spend more on the annual audits of their churches and agencies ($810 million) than on all their workers in the non-Christian world.
Despite Christ's command to evangelize, 67% of all humans from

AD 30

to the present day have never even heard his name.
14 million converted Hindus, buddhists, and muslims have opted to remain within those religions in order to witness for Christ as active believers in Jesus as Lord.
Some 250 of the 300 largest international Christian organizations regularly mislead the Christian public by publishing demonstrably incorrect or falsified progress statistics.
Trusted church treasurers are embezzling each year $21 billion out of church funds, but only 5% ever get found out. Annual church embezzlements by top custodians exceed the entire cost of all foreign mission worldwide.
The total cost of Christian outreach averages $330,000 for each and every newly baptized person.
Of a total "Christian" population of slightly over 2 billion, approximately 648 million are active in Christ's world mission; 1,352 million Christians ignore this mission.
Over 20 centuries Christians have announced 1,500 global plans to evangelize the world; most failed. 250 plans focused on

AD 2000

fell massively short of stated goals.
Each years, 180 million bibles and New Testaments are wasted, lost, destroyed, or disintegrated due to incompetence, hostility, bad planning, or inadequate manufacture.
70 million Christians have been martyred since the time of Christ. The five most dangerous vocations are: bishops, evangelists, catechists, colporteurs, and foreign missionaries.
Over 90% of all Christian evangelism is aimed at other Christians and does not reach non-Christians.
Statistics gleaned from the World Evangelization Research Center, (World Christian Trends
AD 30
- AD 2200. Interpreting the annual Christian megacensus. David Barrett and Todd Johnson. Pasadena: William Carey Library, 2001. 934p).