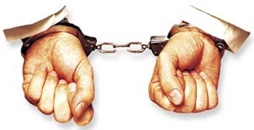 The ability to engage in effective mission without an understanding of the supernatural is like getting into a fight with handcuffs on.
I've seen and experienced it over and over again—people being sent to represent Jesus and the good news of the Kingdom without a clue about the supernatural power of the Kingdom or how to appropriate it. The results range from the ineffective to the tragic.
Yesterday's post (10-1-06) described a recent experience I had in Central Europe. Most missiologists and those involved in cross-cultural ministry use the term "power encounter" to describe such experiences.
I've seen numerous models of deliverance and dealing with the demonic over the years. While I'm far from an expert or one who by gifts and calling majors on such ministry, I appreciate its importance and the reality of the supernatural realm. I cannot dismiss such ministry simply because some approaches can be kooky and sensational.
No matter how we package it, most of us from the rationalistic West are stretched when we venture into the realm of signs and wonders. While the presence of the supernatural in the here and now may not be part of our world view, it is the backdrop of most of scripture and a reality that we deny to our peril.
A few of the better resources that have helped me grow in my understanding of power encounters are:

"Defeating Dark Angels: Breaking Demonic Oppression in the Believer's Life" (Charles H. Kraft)

"Christianity With Power: Your Worldview and Your Experience of the Supernatural" (Charles H. Kraft)


"The Handbook for Spiritual Warfare: Revised & Updated" (Ed Murphy)


"Adversary: The Christian Versus Demon Activity" (Mark Bubeck)