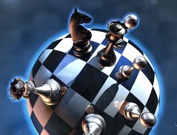 How does one choose whom to invest in when it comes to leadership development and training? In my experience, an array of factors influence such selection including:

Faithfulness – I'm not interested in people who are flakes.
Availability – I cannot pursue someone who doesn't want to be pursued. I'm looking for eager people.
Teachability – It is not my desire to cram a blessing down anyone's throat.
Giftedness – I cannot make someone into something where God has not provided the raw material.
Chemistry – If I'm going deep with a person, I need to like them and want to spend time with them.
Character – A core commitment to personal integrity is an essential.
Passion – I'm looking for people who burn with zeal for the things of God.
In the final analysis, the choice is not mine. Before he chose the 12, we find Jesus spending a whole night in prayer with the Father. This illustrates not only the critical nature of such decisions, but the ultimate sovereignty of God in dictating the choices.