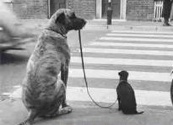 It seems so simple. But Clinton's principle of co-ministry for the development of emerging leadership is profound:

"Co-ministry with higher-level leaders is a must. Such a ministry raises the status of an emerging leader toward the status of the respected leader he/she co-ministers with, gives exposure to the organization's people, and provides experiential learning."
There is no substitute for taking someone along. One of the best means I have of sharing and imparting life with younger leaders is to get them out of their comfort zone, travel with me and be immersed in ministry settings around the world. It's amazing what can be accomplished through many hours together at 35,000 feet in the air, punctuated by on-the-ground experiences with people in the trenches of real life and ministry in cross-cultural venues.
The principle is another way of stating the obvious when we closely examine the life of Jesus. He trained the 12 in the midst of ministry to the multitude. His process was not some isolated, ivory tower experience. Rather, it was an intensely relational form of mentoring which took place in real life with all of its physical, emotional and spiritual needs.