Wednesday, May 31st, 2006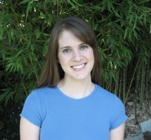 As I write, I am in a hospital room in Pasadena, California where our daughter, Christine has been admitted for a severe infection, the source of which is puzzling the docs. There is apparently something going on with her that has them stumped, according to the CAT scan and other tests, and we are awaiting an array of consultations today with specialists.
Of course, anytime a parent hears the team "oncologist" or "surgeon," your knees get a little weak and the inevitable knot begins to form in your stomach. That's what yesterday felt like.
But when I had a chance to walk and pray, God brought to mind again a decision we made when Christy was less than a year old. It was when we had her "dedicated to the Lord." In some traditions, it carries similar meaning to the baptism of a infant (as it was with our oldest, David). From God she came. And to God, we entrust her.
She is 23 now. But when she was 2, we almost lost her to a severe allergic reaction. And back then, when words failed, God brought the same event of consecration to mind and reminded me "I thought you gave her to me. My care for her exceeds yours."
We wait today for more information from tests and the doctors' evaluations.